Our Story
My life's work has been to help others to find happiness in their lives, and I take great pride that Little Toes natural baby diaper changing products give parents peace of mind, knowing that they are giving their babies the best.
Everyday Convenience
Life made simple, the natural way, with an extra splash of happiness!
We know that as a parent you deal with stressful situations daily. Your time is valuable, why use it on searching for natural and safe products ,reading and understanding all labels, or experience the stress associated with purchasing products individually. The last thing you need to worry about is shopping for natural and safe products for your baby.That's why we not only make quality natural , eco-friendly and safe products, that you can trust, but also provide on-the-go convenience as well. We package Little Toes products in solution-based on-the-go sets, providing parents with everything they need for on the go diaper changes! Therefore, creating a simplified, convenient, enjoyable and efficient shopping experience, for today's consumers with fast paced lifestyles, and bringing more happiness to their lives.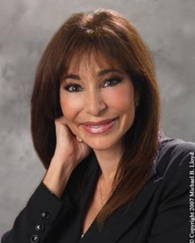 Meet Dr. Sharon

Dr. Sharon Buchalter brings a unique perspective to Products On The Go's mission. As a Clinical Psychologist and certified Social Worker and Marriage Counselor, she has been a sought-after life coach, public speaker, advice columnist, and an award-winning author, and maintained a successful practice.
She has counseled moms and dads, teens, tweens and children and as a busy mom of two she understood firsthand how stressful life can be for these busy families on the go. Her two books, "Children Are People Too" and "New Parents Are People Too",In order to fulfill these wants and needs, she wanted to create a safe and transparent product line, that reduces the hassle and stress of shopping for individual items. She envisioned mindful products that were to be natural and eco-friendly, and packaged with a solution-based approach. These products would assist busy parents with time management, thus creating more happiness in their lives. With her vision, she designed her lifestyle signature on-the go-sets, and http://voyagemia.com/interview/meet-dr-sharon-fried-buchalter-products-go-based-delray-beach-boca-raton-fl-serve-greater-miami-area/ in 2013 she launched the parent company.
Since then, she has been involved in every process from beginning to end, in creating and developing her own all-natural brands, while demonstrating a 100% commitment to the company, that she has dedicated the last seven years of her life.
How We Give Back

Dr. Sharon is an active philanthropist, whose personal value of giving back and promoting social responsibility is part of our mission to bring happiness to people's lives. We give back to local communities throughout the US. By donating to hospitals, pediatrician offices, clinics, shelters ,diaper banks, and other organizations within the communities, as well as disaster relief programs. http://www.bocaratontribune.com/bocaratonnews/2019/02/south-florida-company-gives-back/

When you buy it, you give it back too!
When you buy a product from Products On The Go's brands, Little Toes, or Sunshine On The Go, a portion of your purchase is donated to Rescue Mission Unlimited, a 501 © (3) non-profit. Founded by Dr. Sharon, this organization is dedicated to helping children and families in crisis. Your sale donation is used to help provide a variety of services that include medical help for critically/terminally ill children, rehabilitation services, and housing to victims of domestic abuse, helping children and families with special needs and natural disaster assistance.