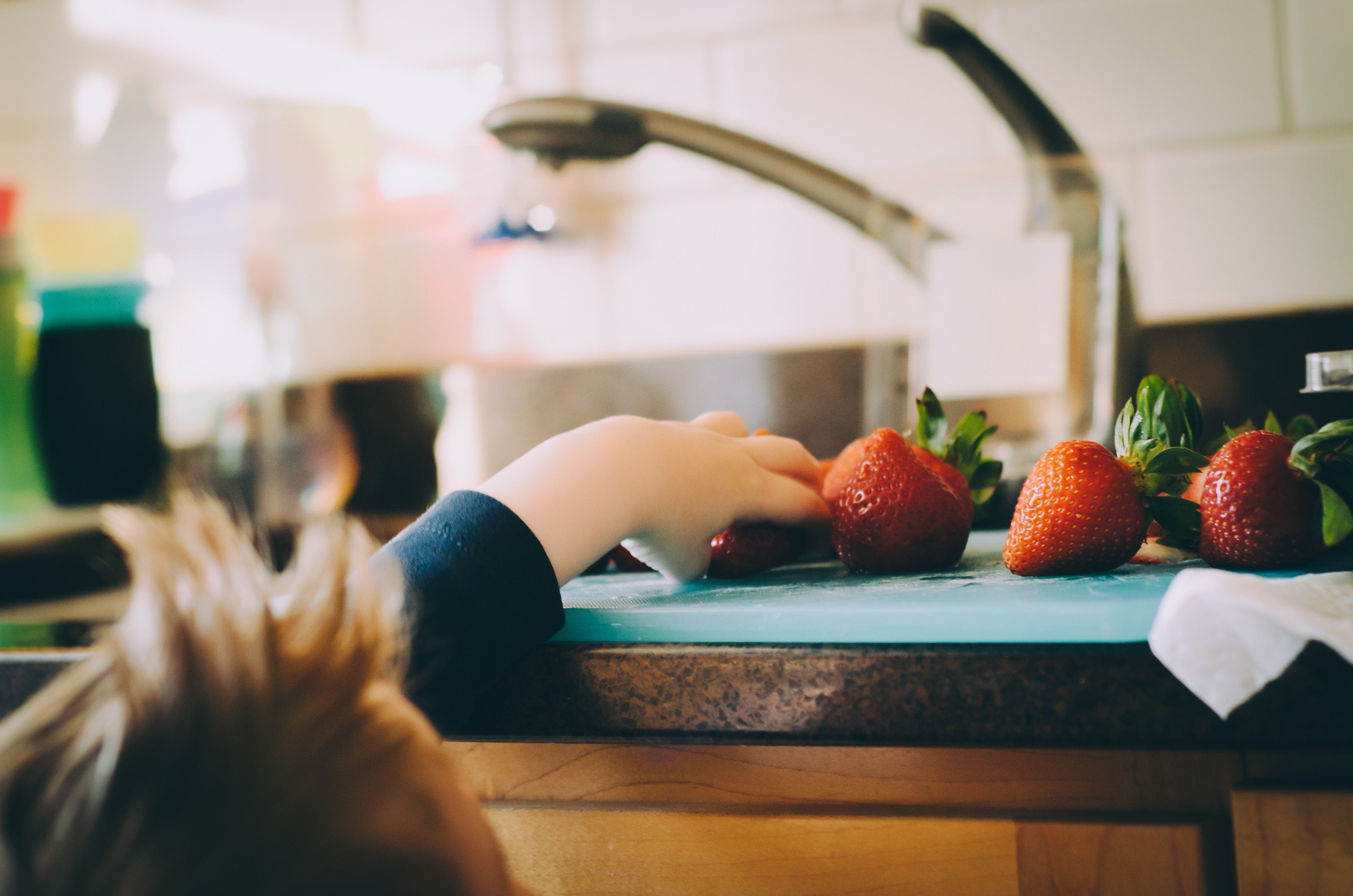 If you often see your baby's lips stained blue because a lollipop is a most convenient snack, this list is for YOU!
When you are an on-the-go parent, it can be difficult to have healthy snacks for your kids that are also easy to put together. You don't have the time or energy to freeze, blend, and puree every little thing from scratch— it's just not practical.
If you're a working parent, a soccer mom, or want to spend more time with your kids than in the kitchen, you'll want simple and healthy snacks for your kids.
Here are 10 snacks your kids will love:
1     Trail mix
What's great about trail mix is that you can customize it as much as you'd like. It can be filled with raisins and nuts or packed with yogurt chips or M&Ms. Trail mix is a simple snack that you can cater to your kid's appetite.
2     Apple slices with peanut butter and granola
It's exactly what it sounds like: apple slices, dipped in peanut butter, and then sprinkled with granola! This snack is perfect for the pickiest of kids.
3     Frozen grapes
This one sounds a little silly, but it is such a refreshing treat! Frozen grapes are the perfect snack for a summer day.
4     Veggies and ranch
Cut up some cucumbers, carrots, celery, jicama, bell peppers, and any vegetable you can coax your kid into eating. Pair them with ranch and you have an on-the-go snack that you can store in the fridge.
5     Fruit dipped in yogurt
Any fruit is so delicious dipped in greek yogurt (vanilla or strawberry flavor for the picky kid). If you want something super quick, strawberries, blueberries, blackberries, and grapes are fruits you don't have to cut up— just them wash off, bag it up, and dip it in yogurt when snack time comes around.
6     Crackers, cheese & lunch meat
Remember how delicious and easy Lunchables™ are to snack on? Well, that same stackable mix is just as delicious, except you get to choose the crackers, cheese, and meat to make this snack as healthy as you'd like.
7     Watermelon
Mmmmm. This fruit is so refreshing, but beware, it can be messy too! If you're at the park or a soccer game, watermelon is the perfect snack. You can also cut it up into bite sizes to cut back on the drippy, sticky mess.
8     Popcorn
This is a healthy snack that every kid is sure to love. To keep it healthy, however, cut back on the butter and try to just lightly salt the popcorn— it keeps tiny hands and faces less greasy too!
9    Frozen banana with peanut buttter
Cut up some bananas into slices, dip them in peanut butter, place them on parchment paper, and off they go into the freezer. This is another refreshing snack that is great for the whole family.
10     Pretzels
Lastly, pretzels are the simplest of treats and can fill up the snacker with the largest appetite.
Snacks are meant to fuel our bodies and give us energy.
Sugary snacks can't compete
with the sustainability and and long-term health benefits of these 10 healthy snacks.
Try a few of these simple and healthy snacks and you'll be feeling like a SUPERMOM.